FAITH IN CHRIST AUTO CLUB

*who is this Christ? Christ is life - the way
*love of cars? Hotrods,customs,antiques,racecars,trucks or just a driver.
Whatever your interest,welcome!
*ministry opportunity? Combine the two where you're at! Literature/Decals/Bulletin Board-get involved (coming soon)
*links?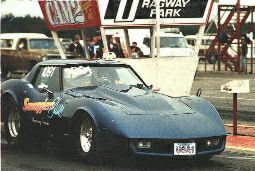 Christian clubs,Ministries,Bibles,Radio/TV,YOURS?
*membership? it's free-join here,input?
members list / optional (posting soon)please include any useful contact info/links

testimonies /optional (we can post or link to yours)
*our goal? -promotion of the incredible Gospel of Jesus Christ as part of our great Christian commission,
CHANGED HEARTS AND LIVES
HIS GLORY
Evanglism,teaching,fellowship,worship and praise.
My name's Rob Johnston , Christian , motorhead , entrepeneur , single divorced father of 2 boys. Pray our outreach here might lead others to our shared blessings / Faith in Christ. Please check it (Him) out.
Thanks for your patience as we build this club, site, ministry. (PLEASE SEND PICS)

Whatever your class........sign on now.............keep us posted ,send pics